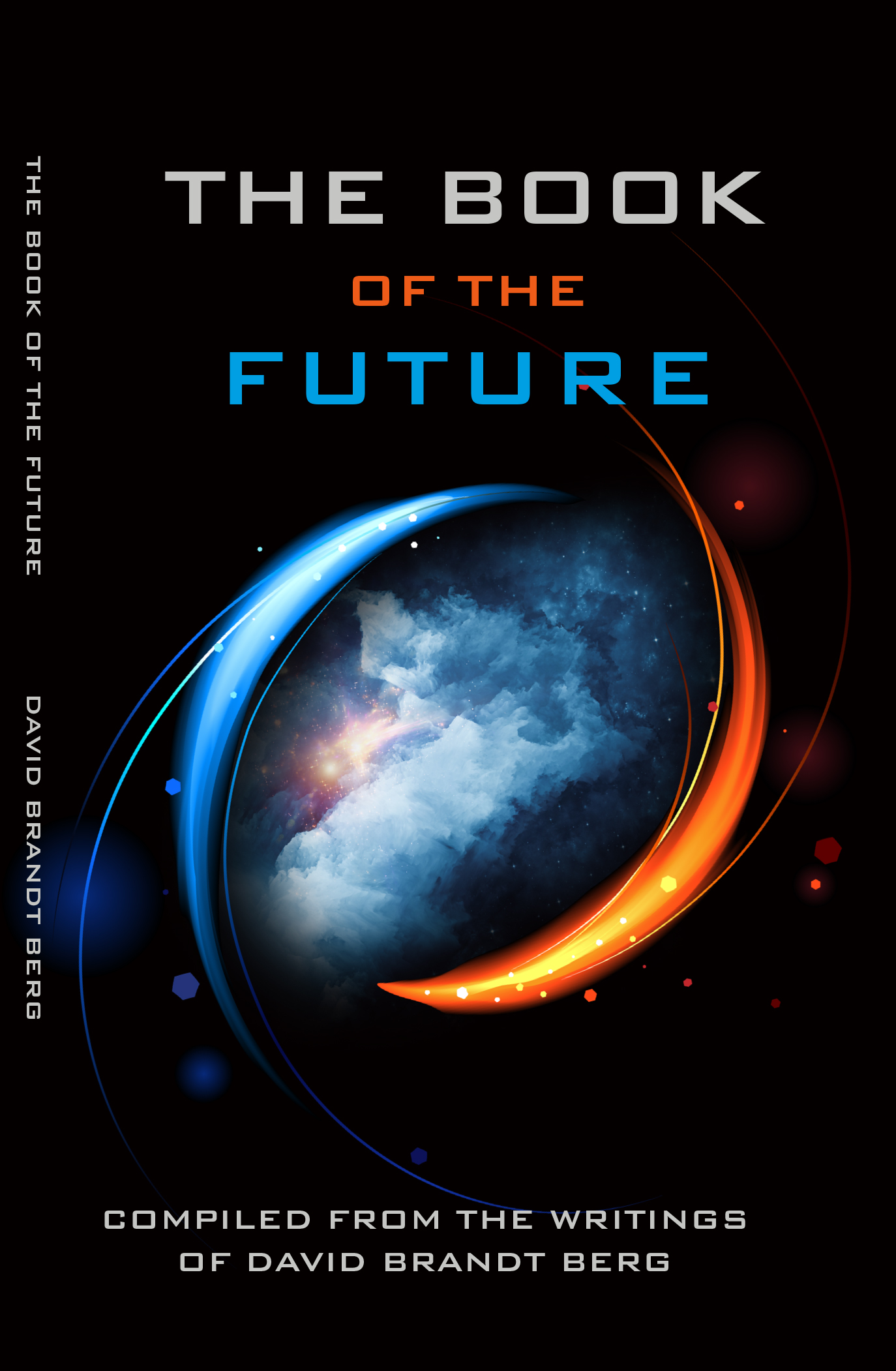 Chapter Seven
The Marriage Supper of the Lamb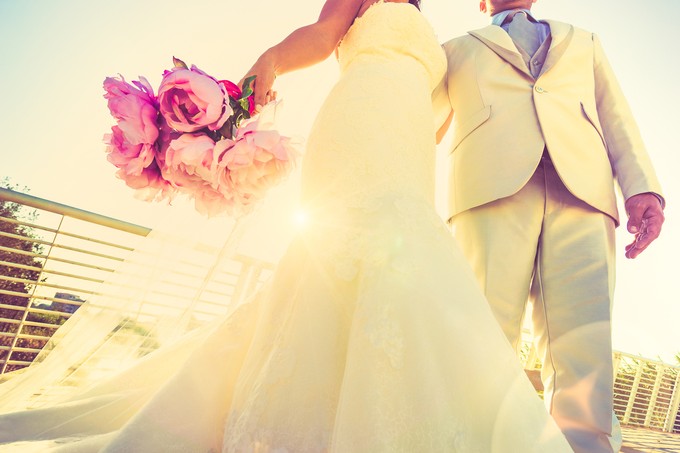 When Jesus comes back to rescue His children, His church, out of the terrible Great Tribulation, it will be our glorious exodus from this world. He will come and "gather together" His saints, His children, "from one end of heaven to the other," and "so shall we ever be with the Lord" (Matthew 24:31; 1 Thessalonians 4:17).
He will come back to catch His bride out of the evil clutches of the Enemy and to take her into His bosom—a union which is so thrilling and exciting and will be such ecstasy that it is called the Rapture. Jesus comes for His Church, His bride, as her Bridegroom, and He saves her. Jesus catches up His bride from this world into the air, uniting us all as one with Him, and then whisks us away to the grandest, most glorious wedding party that's ever been held—the great "Marriage Supper of the Lamb."
His children will be taken out of this world to the great wedding feast, the grand homecoming party, the celebration of the victory. The Bible calls it the "marriage of the Lamb," because it will be the wedding of His bride—all believers, the entire true church of God, the believers in Christ, all of them counted as one great bride, though it be composed of millions—marrying Jesus at this great celebration in heaven, this great wedding feast.
"And I heard as it were the voice of a great multitude, and as the voice of many waters, and as the voice of mighty thunderings, saying, Allelujah: for the Lord God omnipotent reigneth. Let us be glad and rejoice, and give honor to Him: for the marriage of the Lamb is come, and His wife hath made herself ready. And to her was granted that she should be arrayed in fine linen, clean and white: for the fine linen is the righteousness of saints. And He saith unto me, Write, Blessed are they which are called unto the marriage supper of the Lamb" (Revelation 19:6–9).
You'll know you're really blessed to be with the Lord in this great marriage supper when you find out what's going on back on earth at this time. After the Lord rescues and raptures His own out of the Tribulation, the seven vials of the wrath of God are going to be poured out upon the Antichrist and his people in terrible plagues such as the world has never known. While we're having a party in heaven, they're going to be facing God's wrath on earth.
Like an invitation from above after "the earth casts out her dead" (Isaiah 26:19), Jesus calls to His church: "Come, My people, enter thou into thy chambers, and shut thy doors about thee: hide thyself as it were for a little moment, until the indignation (the wrath of God) be overpast. For the Lord cometh out of His place to punish the inhabitants of the earth for their iniquity" (Isaiah 26:20–21). The Bridegroom comes for His bride and takes her safely away to the marriage celebration with Him.
The Judgment Seat of Christ
At this time we'll not only go up and meet the Lord, but we'll also face the Judgment Seat of Christ, where all the Christians who have ever lived will be judged and rewarded for their successes and their obedience, or chastised for their failures. They will then enter into the particular places that God has seen fit for them to occupy in His kingdom on earth over the surviving unsaved people who will remain here for a thousand-year period known as the Millennium. (For details on the Millennium, see chapter 10 of this book.)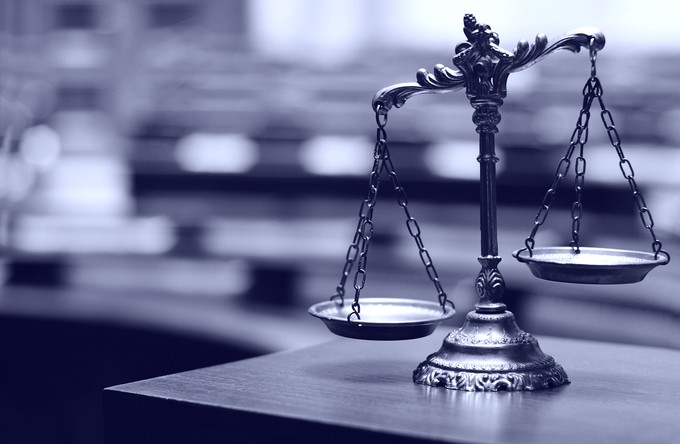 Jesus said, "Behold, I come quickly; and My reward is with Me, to give every man according as his work shall be" (Revelation 22:12). Every saved Christian will be rewarded at the throne of Christ according to his works. Now don't get this judgment and rewarding of the Christians, the born-again, the saved, mixed up with the great final judgment of the unsaved, which is an entirely different occasion at an entirely different time. The judgment of the unsaved takes place a thousand years later, after the Millennium, when the dead are all raised to meet God at the Great White Throne Judgment described in chapter 20 of Revelation, which we will cover shortly.
We who are resurrected and raised and raptured to be with the Lord at the end of the Tribulation in the first resurrection will get our rewards after the Rapture. "For we shall all stand before the Judgment Seat of Christ. Every one of us shall give account of himself to God. We must all appear before the Judgment Seat of Christ; that every one may receive the things done in his body, according to that he hath done, whether it be good or bad" (Romans 14:10,12; 2 Corinthians 5:10).
But remember, rewards have nothing to do with your salvation. The rewards are something you work for and you earn by your faithfulness and your diligence and your hard work and your witness. Some Christians confuse the Bible verses on rewards and crowns and apply them to salvation. But you can't work for your salvation; it is a free gift of God. (See Ephesians 2:8–9; Titus 3:5; Matthew 16:27; Revelation 22:12.)
We don't earn salvation. We can't work for salvation—it's a gift. But we can work for rewards and we can earn special praise and commendation from the Lord, His "Well done, thou good and faithful servant; enter thou into the joy of thy Lord" (Matthew 25:21). He says that some He'll make rulers over one city, some over a few cities, and some over many cities. "For he that is faithful in that which is least is faithful also in much" (Luke 19:17; 16:10). Although your works in this life aren't going to help to get you into heaven, they'll have a great deal to do with your reward and the way you shine.
Speaking of the resurrection of the saved at the end of the Tribulation, His Word says, "Many of them that sleep in the dust of the earth shall awake, some to everlasting life, and some to shame and everlasting contempt. And they that be wise shall shine as the brightness of the firmament; and they that turn many to righteousness as the stars for ever and ever" (Daniel 12:2–3).
Everybody who believes in and receives Jesus receives salvation, receives eternal life, and is going to heaven. But the starry crown, like the old song they used to sing, "Will there be any stars in my crown?"—that's something you work for. Jesus said, "Be thou faithful unto death, and I will give thee a crown of life" (Revelation 2:10). At the end of his ministry, shortly before he went to be with the Lord, the apostle Paul said, "I have fought a good fight, I have finished my course, I have kept the faith: Henceforth there is laid up for me a crown of righteousness, which the Lord, the righteous judge, shall give me at that day: and not to me only, but unto all them also that love His appearing" (2 Timothy 4:7–8).
The crown and future rewards are not your salvation. You already have eternal life through His Son, which is the gift of God, and you cannot lose it, for He will keep you. (See John 6:37; 10:28–29; 17:3.) This crown is your reward, given only to winners, only to those who run and win the race— to fighters for the faith who are faithful to the Lord.
But what about Christians who lived selfishly for themselves all their lives? Even though they were saved and knew Jesus, they didn't tell others about Him, they didn't witness, they didn't give Christian literature to those who needed it, and they didn't obey His command to preach the gospel to every creature (Mark 16:15). Jesus said, "Those who are ashamed of Me and My words in this wicked and adulterous generation, I will be ashamed of them before the heavenly Father and the holy angels" (Mark 8:38). The Lord is going to be ashamed of them. But those who are not ashamed of Him, but confess Him before others, He will honor and confess them before all heaven. "Whosoever shall confess Me before men, him will I confess also before My Father and before the angels of God in heaven" (Matthew 10:32; Luke 12:8).
God's Word warns that "Other foundation can no man lay than that is laid, which is Jesus Christ" (1 Corinthians 3:11). Jesus is the only foundation upon which we as Christians can build anything of lasting, eternal worth or value. Although receiving Him and His salvation is an absolutely free gift of God's grace, what we do with our lives afterward is up to us. "Now if any man build upon this foundation gold, silver, precious stones, wood, hay, stubble; every man's work shall be made manifest: for the day shall declare it, because it shall be revealed by fire; and the fire shall try every man's work of what sort it is" (1 Corinthians 3:12–13).
"If any man's work abide which he hath built thereupon, he shall receive a reward" (1 Corinthians 3:14). If, having received Jesus, you give your heart and life to Him, and tell others about Him, when you finally stand before Him at this great Judgment Seat of Christ, your works will endure the test, even as gold and silver endure and come through the fire, and they will remain and you will receive a glorious reward. "That the trial of your faith, being much more precious than of gold that perisheth, though it be tried with fire, might be found unto praise and honor and glory at the appearing of Jesus Christ" (1 Peter 1:7).
But "If any man's work shall be burned, he shall suffer loss: but he himself shall be saved; yet so as by fire" (1 Corinthians 3:15). If you've received Jesus, but like the seed sown among the thorns, you "go forth and are choked with the cares and riches and pleasures of this life, and bring no fruit to perfection" (Luke 8:14), having done little for Jesus in thanksgiving—your works shall be burned as wood, hay, and stubble, and there will be no glory. You'll still be saved, but you'll suffer such a sad loss.
God must be so sad after all He's done for us and all He's given us, even His own Son and eternal salvation, when people are not thankful enough to serve Him. They may acknowledge Him with a little thanks now and then, maybe they pray a little when they get in trouble or need something, but they're not grateful enough and don't love Him enough to serve Him.
Many people, thank God, are going to have their works remain, because they're built of gold and silver—true, pure, tried and tested. But others are going to have few or no works left at all. God is going to greatly reward some, but others will have little or no reward. They'll just be thankful that they even got in, that they're even saved. But imagine how ashamed they'll be.
The people who serve Him, like those in that hall of fame in the 11th chapter of Hebrews, all those great men and women of faith, God as good as says that He's proud of them. He's not ashamed to be called their God, because they're pilgrims and strangers here and they seek a heavenly city, whose builder and maker is God. They're not satisfied with this world; they want something better. "They desire a better country, that is, an heavenly: wherefore God is not ashamed to be called their God: for He hath prepared for them a city" (Hebrews 11:16).
"Only one life. . ."
Success in this world is a great defeat if it takes you out of God's will. So many are like the rich young ruler who came running to Jesus—yet he went away sorrowful. They're such sad cases. Jesus told them to "forsake all, give to the poor, and come follow Me" (Matthew 19:21), but they have gone back sorrowful because of the riches of this life, considering them of more value than the riches of Christ. They choose to "lay up for themselves treasures on earth, where moth and rust doth corrupt and where thieves break through and steal"—instead of laying up for themselves eternal "treasures in heaven, where neither moth nor rust doth corrupt and where thieves do not break through nor steal. For where your treasure is, there will your heart be also" (Matthew 6:19–21).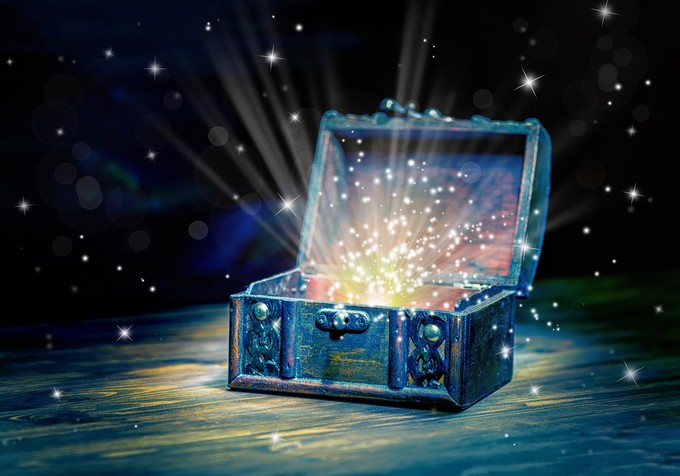 Moses forsook this world. He looked beyond this world because he saw Jesus and had an eye on eternity and its great rewards. He counted the riches of Christ greater than the riches of all Egypt (Hebrews 11:26). The greatest and most powerful and richest nation on the face of the earth in that day couldn't compare to Christ.
He counted the riches of Christ greater than the riches of this world, "For he had respect unto the recompense of the reward"—far greater than all the riches of this whole world combined and all its selfish pleasures and selfish interests. So he chose "to suffer affliction with the people of God rather than to enjoy the pleasures of this life for a season" (Hebrews 11:25).
Whatever this life and this world have to offer, it's only for a little while. But salvation, souls, children, and service for the Lord are forever; they are eternal. "For this world passes away, and the fashion thereof, but he that doeth the will of God abideth forever. For the things which are seen are temporal, but the things which are not seen are eternal" (1 John 2:17; 2 Corinthians 4:18). So "love not the world, neither the things that are in the world. If any man love the world, the love of the Father is not in him" (1 John 2:15).
The one who is willing to seemingly lose is going to be the gainer. "He is no fool who gives what he cannot keep, to gain what he cannot lose."1 Jesus Himself said, "He that saveth his life shall lose it, but he that loseth his life for My sake and the gospel's, the same shall save it" (Mark 8:35).
That's what I call a bargain, to give up the pleasures of sin of this life for a beautiful eternal life in heaven—with all of our friends and family and folks we've won to the Lord forever. What could be better than that? I'd call that a bargain. I call that a cheap price to pay for these eternal rewards and life with the Lord in heavenly places forever.
"Only one life, 'twill soon be past. Only what's done for Christ will last."2 What are you doing? For whom? Will it last forever for Jesus and others? Did you spend today's precious time for Him and others? It's better to die for something than to live—and die—for nothing. "Start living today. There's only one way."—For Jesus.
Even though it costs something in self-sacrifice and personal effort in giving, even persecution and suffering, Jesus Himself promised that if you would suffer with Him, you would also reign with Him (2 Timothy 2:12). Are you going to reign now a little while and pay the price later? Or are you going to suffer a little now and reign forever? "For I reckon that the sufferings of this present time are not worthy to be compared with the glory which shall be revealed in us" (Romans 8:18).
Are you willing to "deny yourself and take up your cross daily"? (Luke 9:23). "Watch and pray that ye enter not into temptation" that might lead you astray from the straight and narrow way which leads to a higher crown and greater reward (Matthew 26:41; 7:14). "Forget those things which are behind, and reach forth unto those things which are before. Press toward the mark for the prize of the high calling of God in Christ Jesus" (Philippians 3:13–14). May God help you to be faithful to the end of your days. "Be thou faithful unto death, and I will give thee a crown of life" (Revelation 2:10). In Jesus' name, amen.
As He gathers each one in
From this old world of sin,
He'll welcome home each faithful one
With all His joy for job well done.—Matthew 25:21
Contents
The Marriage Supper of the Lamb