There Will Be Pestilences: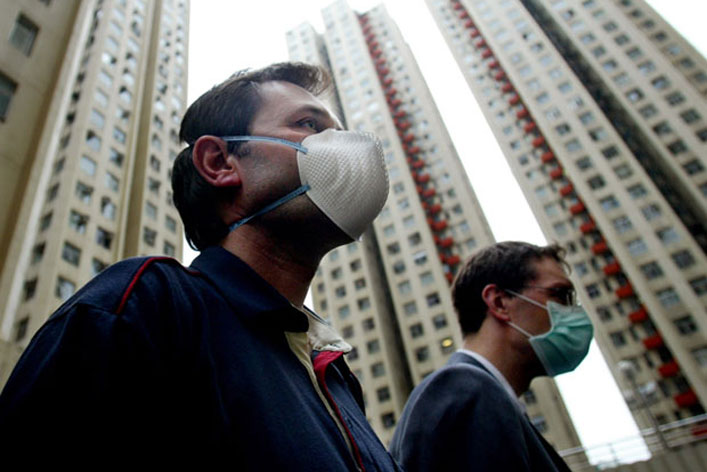 Why Are So Many Deadly Diseases Breaking Out All Over The Globe Right Now?
In Matthew 24:3,7 Jesus said there would be an abundance of plagues and diseases marking the time of His return after the Great Tribulation. Even though these things will become increasingly widespread in the days to come, the Bible also tells us that God can protect and even heal those who trust in Him: "No evil shall befall you, nor shall any plague come near your dwelling" (Psalm 91:10). "But to you who fear My name the Sun of Righteousness shall arise with healing in His wings" (Malachi 4:2).
Consider the following recent news developments:
Ebola, Marburg, Enterovirus and Chikungunya – these diseases were not even in the news headlines coming into 2014, but now each one of them is making headline news. So why is this happening? Why are so many deadly diseases breaking out all over the world right now? And could this just be the beginning? For example, there are now more than a million cases of Chikungunya in Central and South America, and authorities are projecting that there will be millions more in 2015.
The number of Ebola cases continues to grow at an alarming rate, and now an even deadlier virus (Marburg) has broken out in Uganda. We have gone decades without experiencing a major worldwide pandemic, and many people believed that it could never happen in our day and time. But now we could potentially see several absolutely devastating diseases all racing across the globe at the same time.
The first confirmed cases of Ebola transmission in Spain has happened as well as the United States.
If Ebola continues to spread at an exponential rate, it is inevitable that more people will leave West Africa with the virus and take it to other parts of the globe.
Down in Uganda, a man has died from a confirmed case of the Marburg Virus. The Marburg Virus is an absolutely horrible disease, and many consider it to be even more deadly than Ebola.
Meanwhile, a disease that sounds very similar to Ebola and Marburg has popped up in Venezuela and doctors down there do not know what it is.
In the United States, enterovirus D-68 has sickened hundreds of children all over the country, several children have been paralyzed by it, and one boy has died.
The Chikungunya virus is at pandemic levels all over Central and South America.
We aren't hearing that much about this disease in the U.S., but at this point more than a million people have already been infected.
Doctors now warn that the current resurgence of drug-resistant bacteria strains could prove to be more deadly than AIDS. There's now a drug-resistant strain for Tuberculosis & Gonorrhea & other once treatable diseases are becoming drug-resistant. Doctors are now warning that they're losing the battle against once treatable diseases.
The World Health Organization has sent out a warning that the world must prepare for a flu pandemic similar to that of 1918 Spanish Flu, when approximately 50 million people died."
Jesus said there'd be wars & rumours of wars, earthquakes, pestilence's, plagues, famines & all of these things, & the End is not yet, these would be the beginning of sorrows. In the Greek language this, "beginning of sorrows" is referred to as "birth pangs".
In other words the world would experience birth pangs before Jesus second coming. For example a woman giving birth is having contractions or labor pains every ten minutes. Then let's say the labor pains goes to five minutes. In others words every five minutes the woman is now having labor pains so the intensity of the labor pains has increased & it's happening more frequently.
Then let's say she is having labor pains every 2 minutes now so the woman is having stronger labor pains & it is happening a lot more frequently, then the woman will finally give birth to the child. It seems this is what where currently experiencing in the world today. We're seeing more & stronger earthquakes & volcanoes striking worldwide, famine is spreading as the WHO explained that World hunger 'hits one billion' the figure was a record high. And the spread of Pestilences (diseases) are on the rise with a warning of a global pandemic.
So the signs of the times birth pangs seem to be unfolding before us. If you don't have Jesus' gifts of Salvation just ask Jesus to come into your heat & Jesus will give you the gift of eternal life. John 3:16, John 1:12, Ephesian's 2:8-9; Romans 10:9-10; Revelation 3:20)